In order for communities to achieve their full potential, each and every person must be invested in community success and consider themselves represented in decision-making for the community. For that to happen, all residents must feel welcomed, connected, and valued as members of the community. Moreover, they must be logistically able to contribute to relevant decision-making and action processes in their community.
This requires that the community consistently identifies and addresses impediments to participation, including transportation, education, health, and timing, among others – and that it removes any discriminatory barriers to participation based on personal characteristics such as socio-economic class, gender, identity, race, country of origin, religion, or place of residence.
---
blog-posts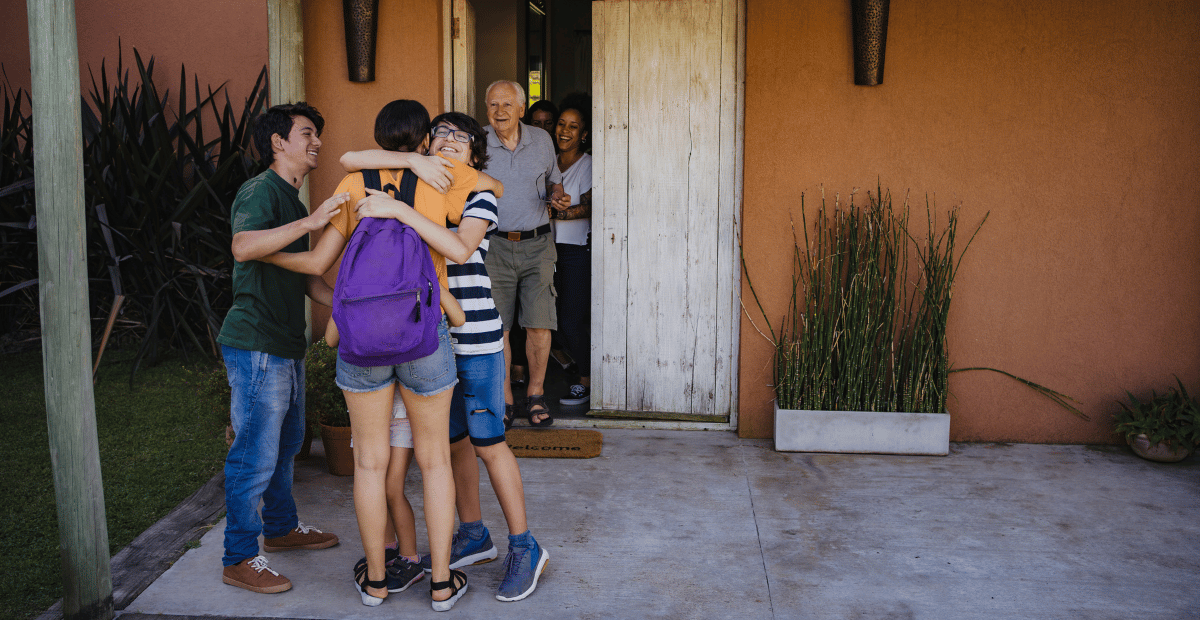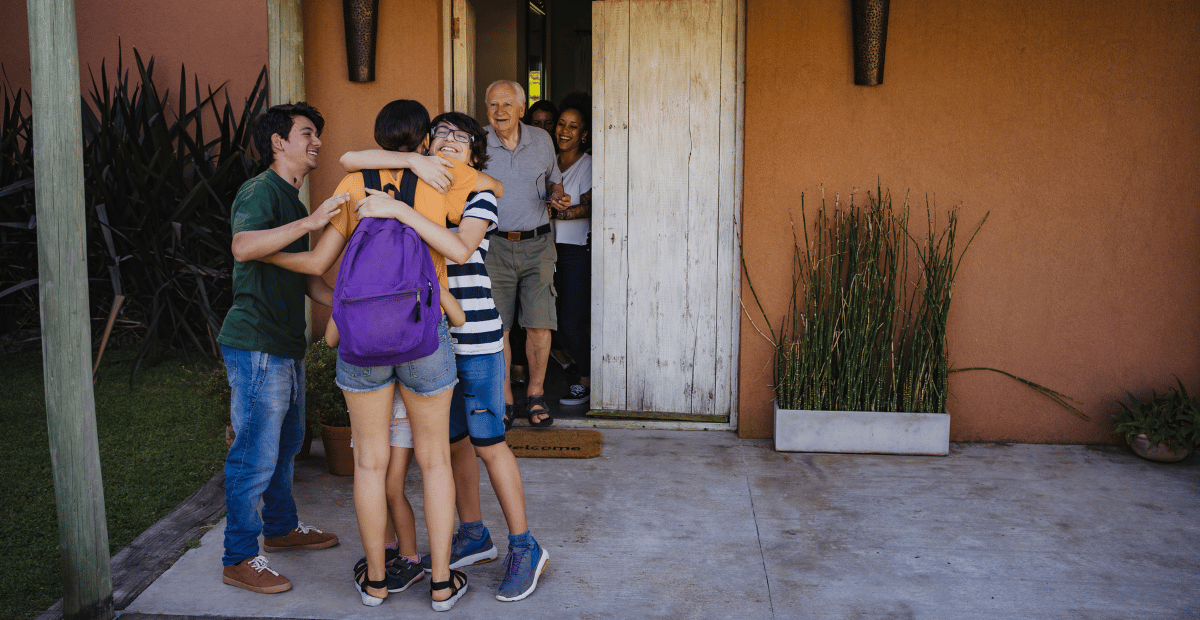 Ensuring Rural Communities Welcome Everyone
Resources and best practices to ensure that each and every person is welcomed to the community, feels connected, and is able to exercise and influence power in community decision-making.
event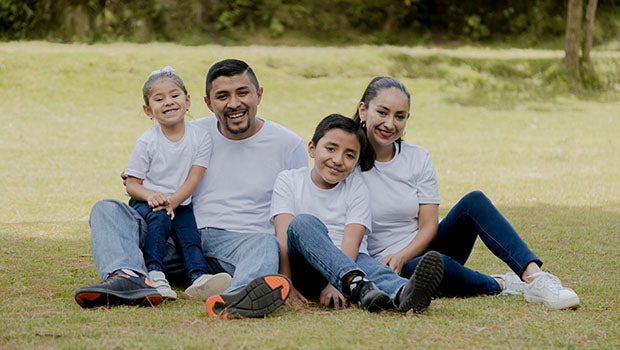 Building Trust with Immigrant Families: Spreading and Adapting 2Gen Working Practices
Aug. 12th, 2021, 2PM
Learn how community-based non-profits can develop deeper relationships with their immigrant family clients, how school systems can provide safe spaces to develop stronger relationships among parents, children and teachers, and how home visiting programs can increase participation by hiring and retaining staff that immigrant families trust.
publications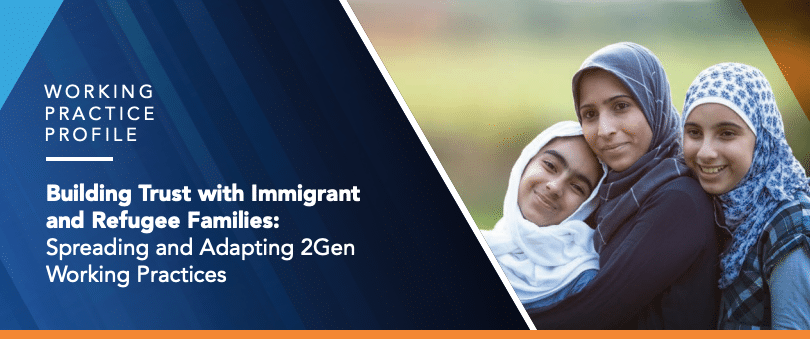 Building Trust with Immigrant and Refugee Families: Spreading and Adapting 2Gen Working Practices
Trust between social service organizations and their clients is crucial to effectively provide services to immigrant and refugee families. Our…
event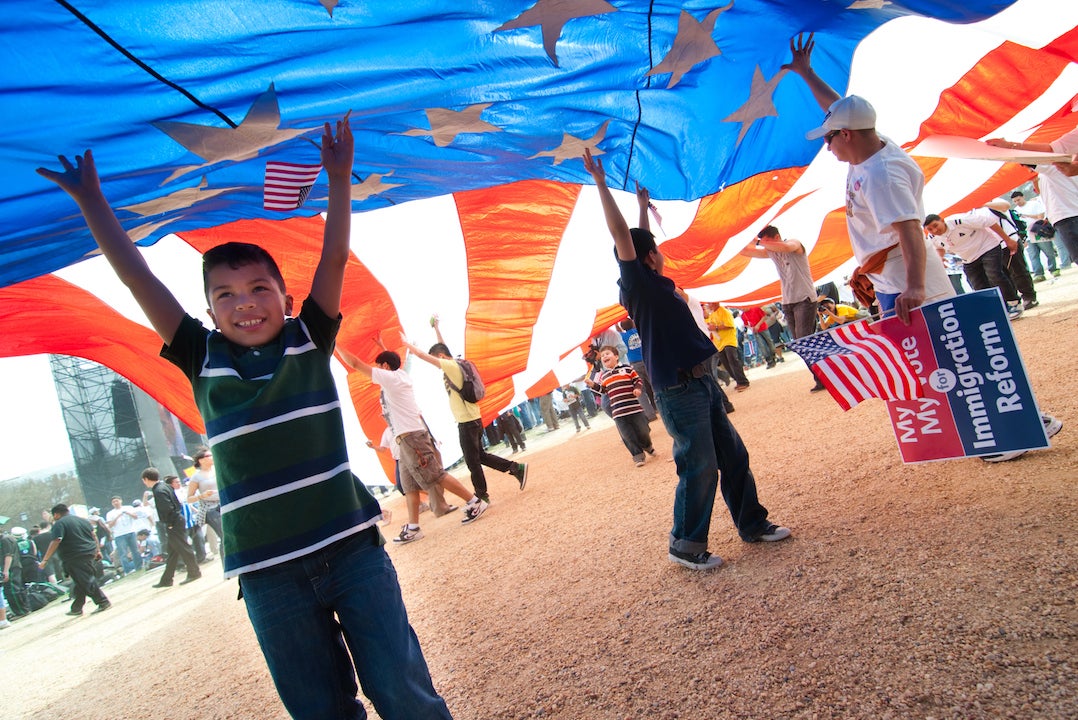 Working with Immigrant Families Regardless of Legal Status: Spreading and Adapting 2Gen Practices
Sep. 16th, 2021, 2PM
Download the event presentation here: 2GI W2 PPT FINAL During the second of our four-part Working Practices series speakers shared replicable, creative strategies…
publications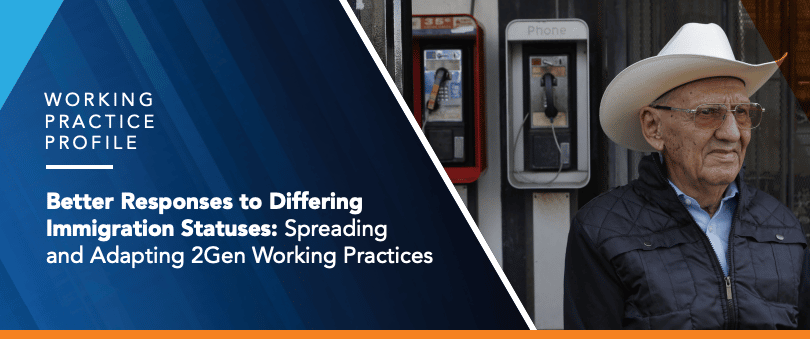 Better Responses to Differing Immigration Statuses: Spreading and Adapting 2Gen Working Practices
What does it take to deliver 2Gen services to families, youth, and children whose various immigrant statuses may dictate different…
event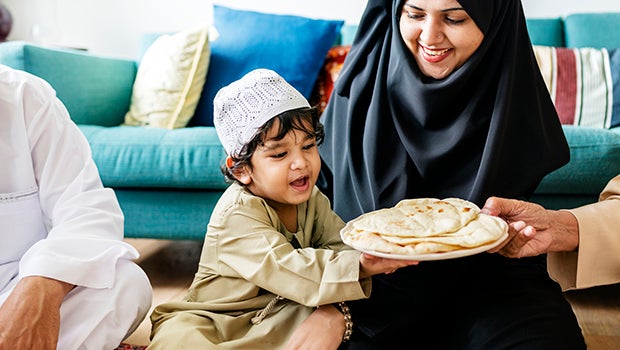 Cultural Competence Secrets to Success with Immigrant Families: Spreading and Adapting 2Gen Working Practices
Nov. 10th, 2021, 2PM
Developing cultural competence is important for everyone, but it is especially vital for providers and collaborations who work with immigrant…
publications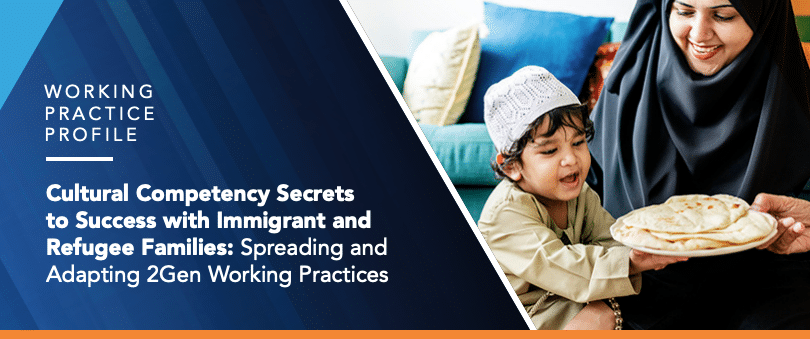 Cultural Competency Secrets to Success with Immigrant and Refugee Families: Spreading and Adapting 2Gen Working Practices
The cultural shift for immigrant and refugee families can be welcomed for some and terrifying for others, but what are…
event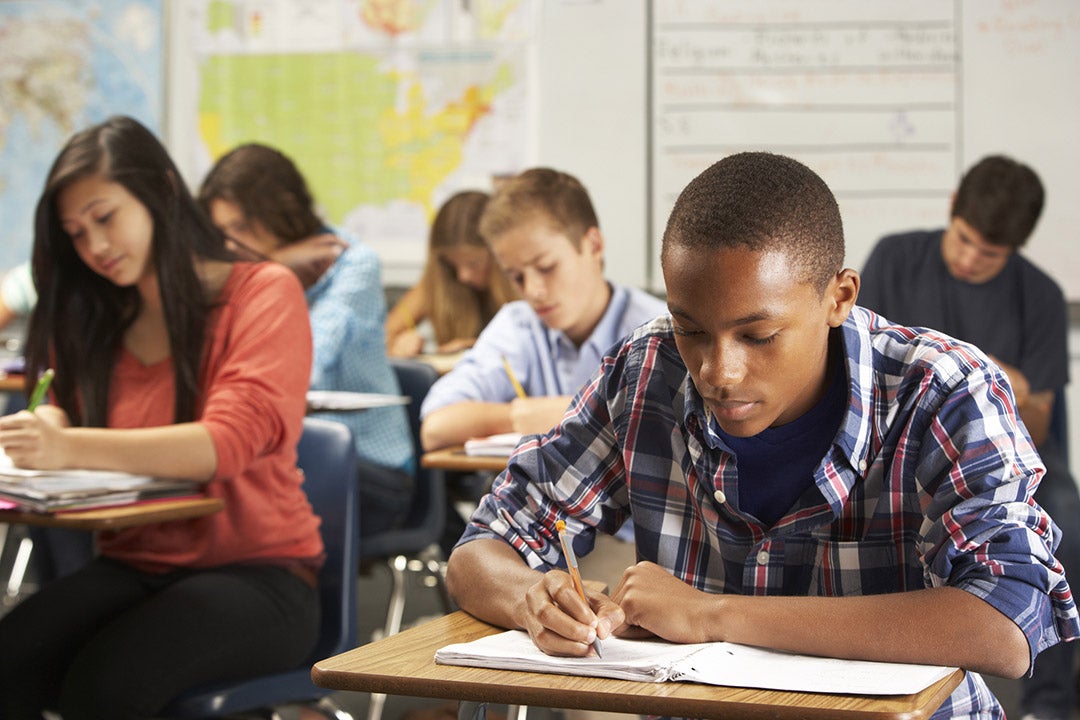 Growing Language Skills with Immigrant Families: Spreading and Adapting 2Gen Working Practices
Oct. 14th, 2021, 2PM
Whether it is written or spoken, language and dialect differences are a potential barrier to providing quality 2Gen programs to immigrant families, as well as successfully connecting them to employment, housing, education and other opportunities.
publications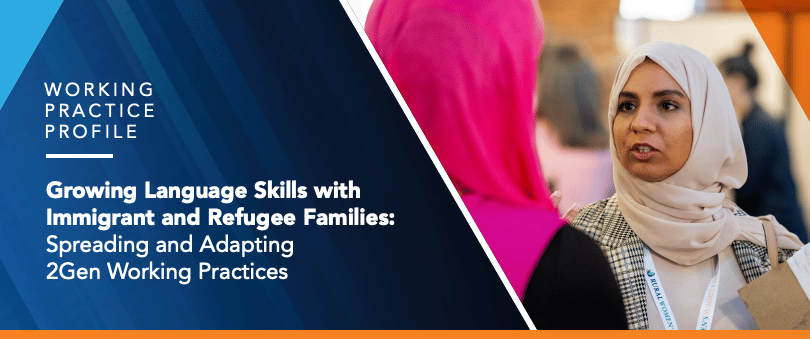 Growing Language Skills with Immigrant and Refugee Families: Spreading and Adapting 2Gen Working Practices
What can be done to help immigrant families with the language barrier as they work on improving their language skills?…
---
---
Building Block Evidence
Evidence suggests this building block is important because feelings of belonging in a community are associated with individuals' physical and mental health.1,2,3 Having local social connections can support people's sense of belonging4, and research suggests that people with meaningful social connections are happier, have fewer health problems, have less depression, and live longer.5
Feeling a sense of community can predict individuals' community participation, including volunteering, donating to community organizations, and participating in associations—as well as their reported overall life satisfaction.6 The positive effects appear to be true among people who emigrated to a community6 and people born in the local area,3 including in rural communities. People living in rural communities may have a stronger sense of belonging, possibly related to knowing and trusting their neighbors.7
Creating socially connected communities includes investing in "meaningful community engagement".8 Creating and participating in a range of "inclusive and welcoming solutions" can foster a sense of belonging and support broader engagement in collaborative efforts.8 Such solutions include creating inclusive public spaces; prioritizing people in transportation systems; constructing affordable housing and spaces for gathering and zoning to encourage diversity; shifting power to community members, elevating cultural practices, communicating creatively, and creating universal broadband access; and making social connectedness a community norm through use of frameworks, trauma- and resilience-informed practices, and declaring community values.9
---
We see the framework as a living document, which necessarily must evolve over time, and we seek to expand the collective ownership of the Thrive Rural Framework among rural equity, opportunity, health, and prosperity ecosystem actors. Please share your insights with us about things the framework is missing or ways it should change.