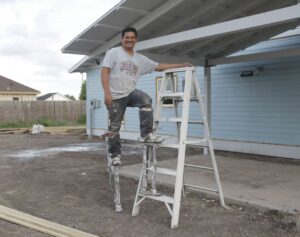 Aspen CSG shapes the principles and practices of regional wealth building as the means to better economic development policy and practice in the United States.
Wealth building is about doing economic development differently. It widens the focus beyond the core goals of profit, income, and job creation – today's typical development targets. Instead, it also includes the essential goals of strengthening the critical non-financial assets that will sustain profit, jobs, and income into the future. It also ensures that development strategies increase opportunity and improve outcomes for people, places, and firms pushed to the margins.
In a regional context, wealth building is an approach to community and economic development that leverages, maintains, and grows the multiple assets that provide the base for a region's more prosperous future. It seeks to increase locally-rooted ownership and control of those assets and helps low-income households and businesses get ahead by always including them in the design and benefits of economic development strategies.
Aspen CSG helps to organize and advance initiatives that bring together diverse leaders across geographic regions to understand wealth building, discover common ground, and devise action that will make their place better for all to live and work in. Since 2011, Aspen CSG has actively engaged in WealthWorks, a national effort to advance regional wealth-building as a mainstream community and economic development practice. 
As part of a network of organizations advancing WealthWorks, Aspen CSG has assisted regional leaders in understanding and applying the approach and has developed a wide range of tools, videos, and success stories to catalyze communities to action.