Government programs at the state and federal levels that address rural issues and affect rural places are fragmented across multiple departments and agencies and can work at cross purposes. Moreover, many policy, regulation, and implementation strategies are designed through the lens of urban thinking, experience, and preferencing, without taking into account whether and how they may impact rural regions and people or if striving rural places will have the wherewithal or conditions to meet the criteria to access the resources.
This situation is further complicated in the federal government, and in all but a very few states, by having no overall rural-focused coordinating body and shared, well-developed rural policy goals that consider the many elements essential to improving the well-being of rural and Native regions and people. Policy cohesion for rural is vital so that rural communities can plan and execute locally determined initiatives and ensure adequate resources and clear and streamlined regulations working together to facilitate local action.
Building Block EVIDENCE
Evidence suggests this building block is important because it can counteract the limitations of a 'one-size-fits-all' policy agenda and aid decision-makers in managing tradeoffs between policy objectives, such as economic growth and human and environmental well-being.1,2 Experts also note a bias toward monitoring and investing in areas with larger populations, or "structural urbanism," which contributes to inconsistent rural investment.3 More predictable funding can better ensure that projects achieve their goals, according to evidence from global health; mechanisms to stabilize and smooth resource streams are recommended.4
According to US policy experts, the current federal agency charged with directing and coordinating federal rural policy, the US Department of Agriculture (USDA), is "outdated, fragmented, and confusing" in its assistance.5 Communities must navigate eligibility for over 400 programs available for economic and community development, administered through many cabinet-level departments and agencies, in addition to the USDA.5
The need for coherence in rural policy is not new. The intergovernmental Organization for Economic Co-operation and Development (OECD), which includes the US, notes that rural policy making is increasingly influenced by amenities (assets) of rural regions and—since the 1980s—by a "paradigm shift…characterized by a focus on places instead of sectors; and investments instead of subsidies," which in some countries relies on a "collective/negotiated governance approach".6 For example, Canada's federally mandated rural policy lens and the European Union (EU)'s LEADER initiative took this shift into account.6
Because "rural policy" can be constrained by defining rurality in relation to population density and distance to density,7 there has been a call for reinventing rural policy in a manner that lifts up champions and broadens the policy lenses to consider where policy lens directives will come from and be supported, adequate authority for administration and oversight; appropriate resources; and require engagement with impacted communities.2 One example is the EU's LEADER initiative for rural areas implemented by local action groups (LAGs), covering 61% of the rural population, and bringing together public, private, and civil society stakeholders.8 This initiative features a bottom-up, collective and multi-sectoral approach for local strategy, with funding targeting whole areas.9 The most recent iteration, Community-Led Local Development (CLLD), expands LEADER to link rural areas to urban areas and fisheries (for more, see ENRD-LEADER/CLLD Explained).9
---
Blog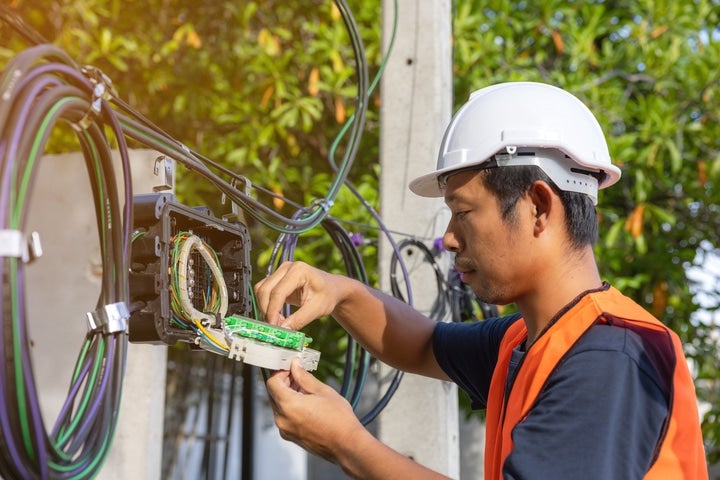 Broadband Resources
A collection of broadband resources for funding, advocacy, and community program opportunities for rural community leaders.
POST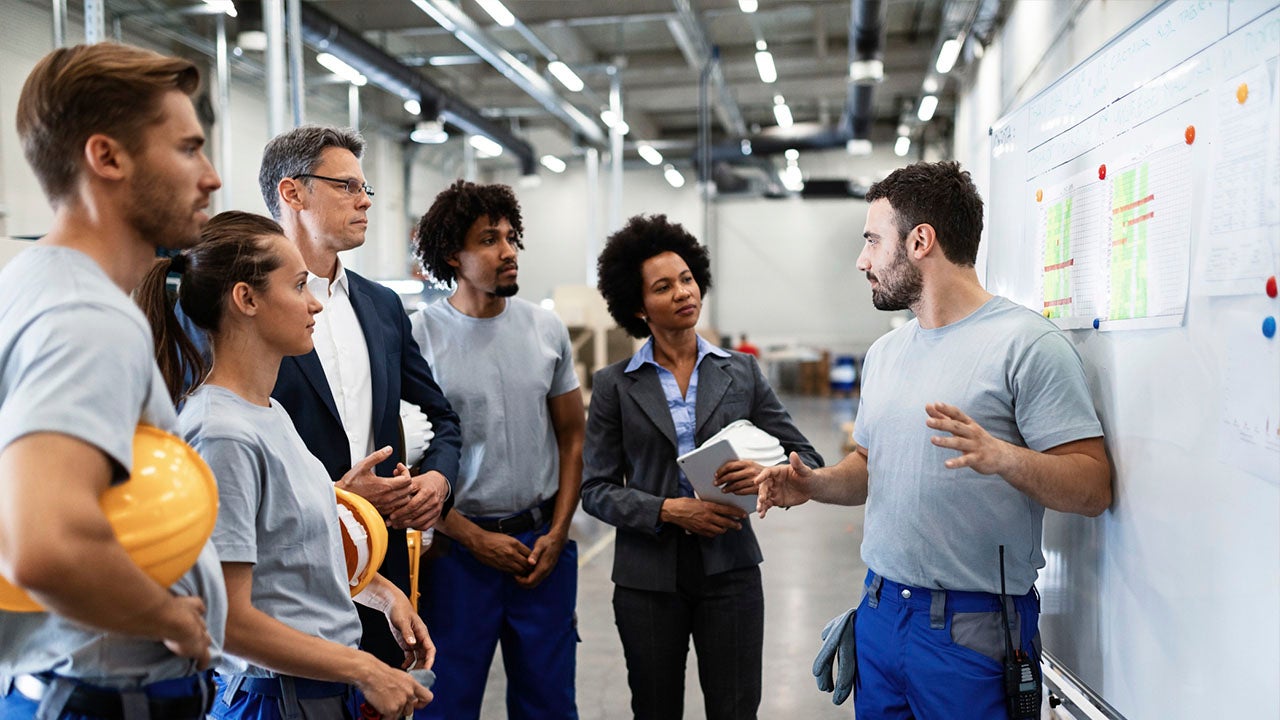 Federal Resources For Rural Page
Federal resources plus upcoming events & notices for grant application and funding proposal deadlines.
Blog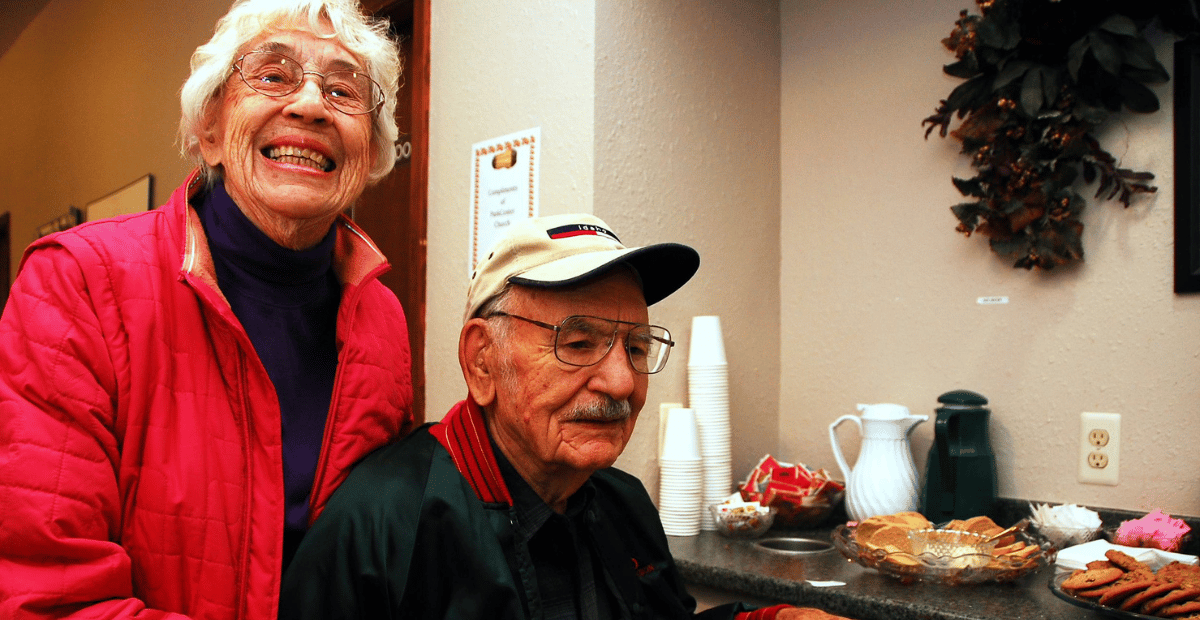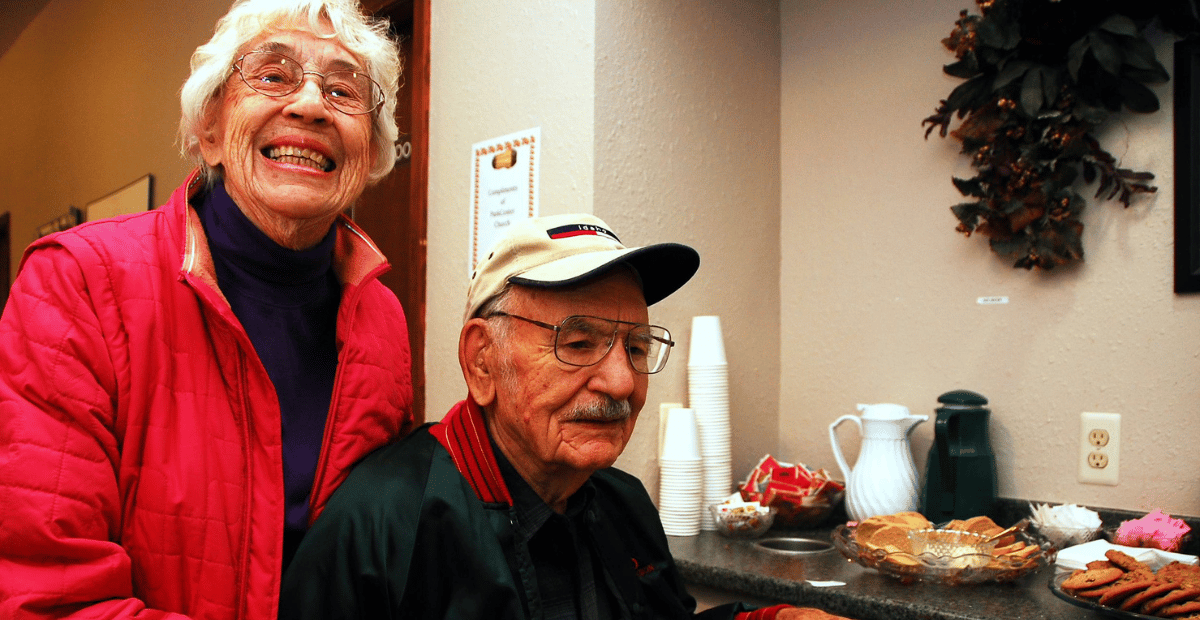 What is the Community Prosperity Approach?
An equitable community prosperity approach seeks to improve health and economic outcomes for rural communities, not simply to preserve their current status.
POST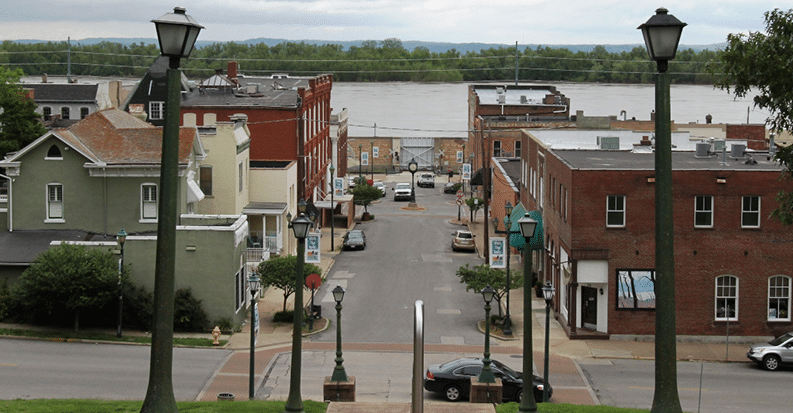 Towards Better Rural Futures
ChangeLab Solutions new blog series highlights key learnings from their most recent rural project, Toward Better Rural Futures on water access, housing quality, and racial and economic justice.
POST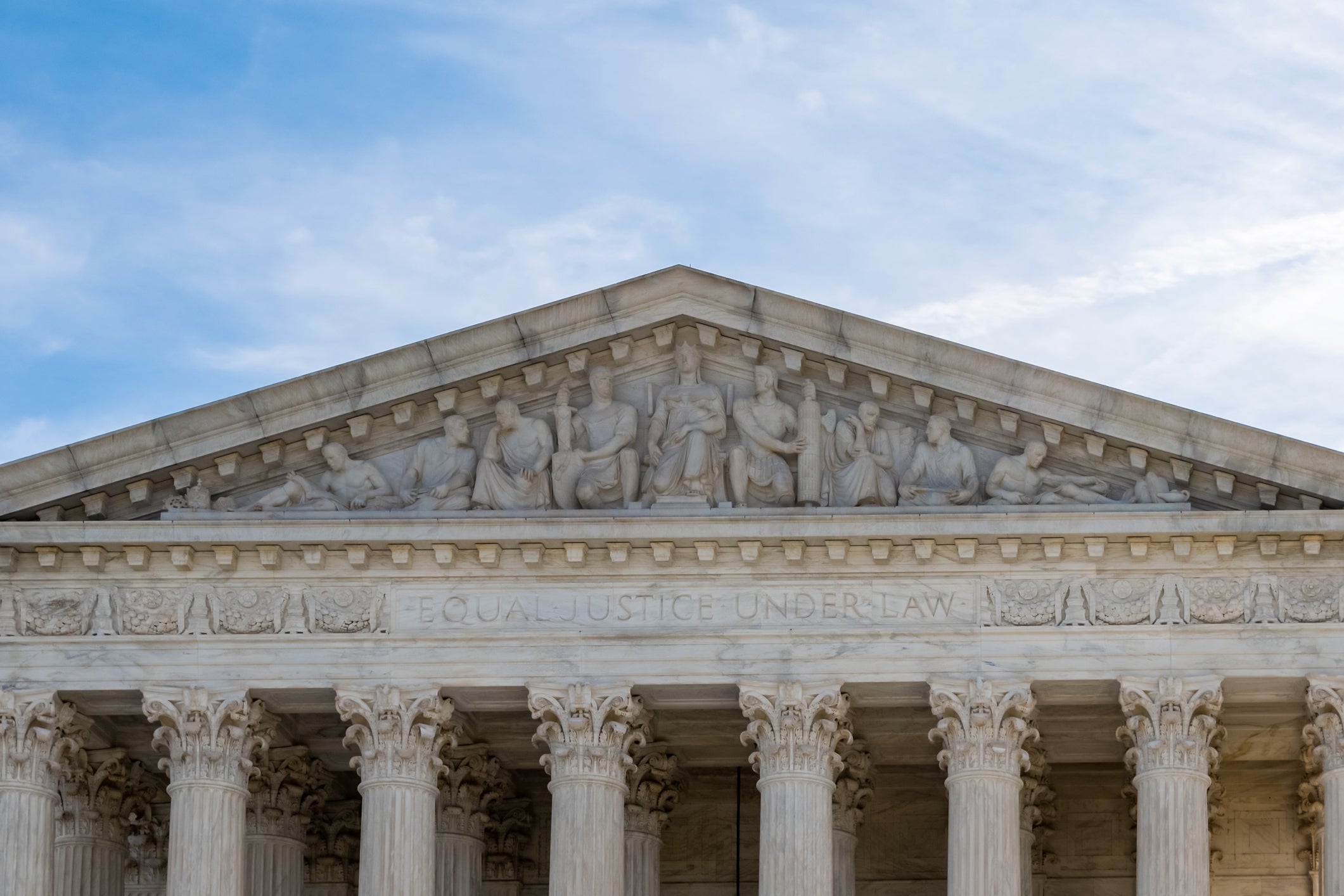 What Recent SCOTUS Rulings Mean for Rural Prosperity
In recent weeks, the Supreme Court released several major decisions. Below we highlight some of the ways the rulings on tribal sovereignty, climate change, and reproductive healthcare disproportionately affect communities residing in rural, people of color, and Native nations.
Report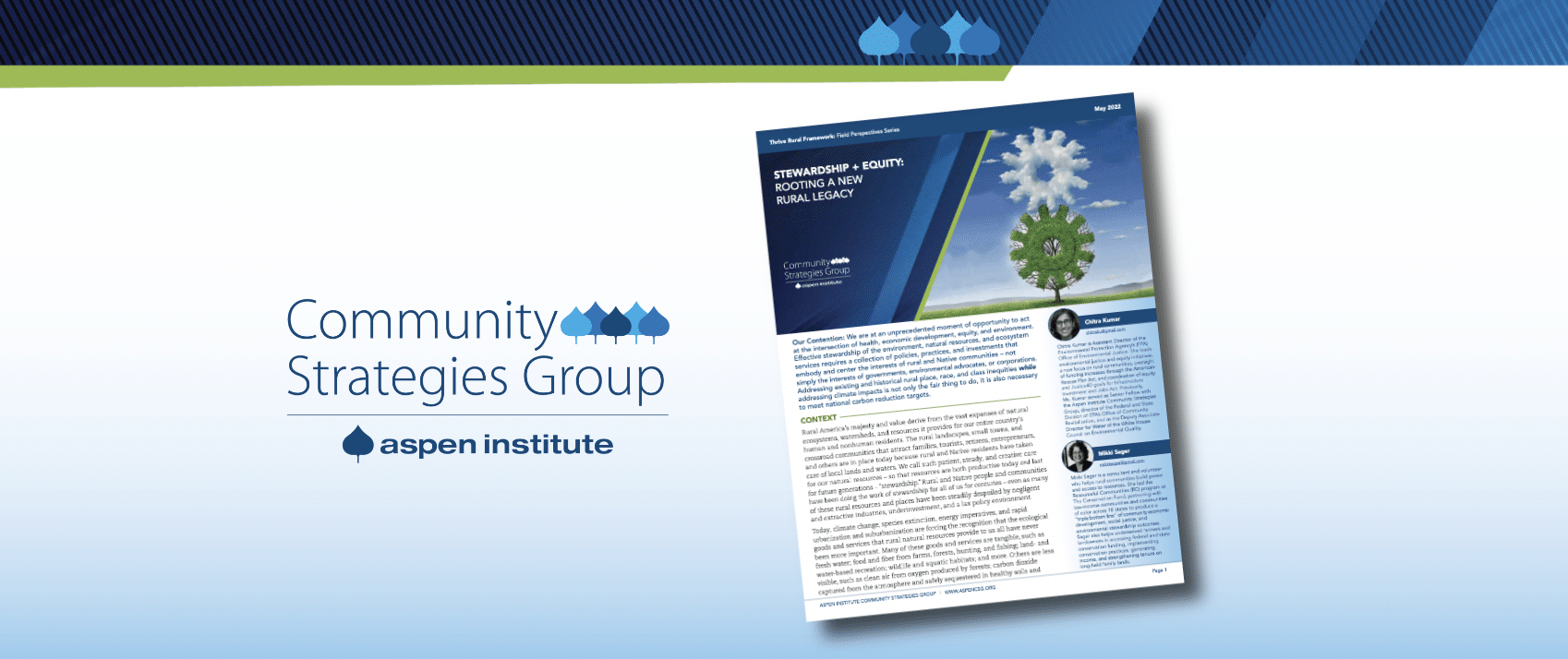 Stewardship + Equity: Rooting a New Rural Legacy
Rural and Native communities have been stewarding the land for generations. Many are developing new ways of growing nature and…
Blog

Redesign Required: Principles for Reimagining Federal Rural Policy in the COVID-19 Era
This is the first in a two-part blog series on principles, ideas, and implementation considerations essential to ensuring that development…
Blog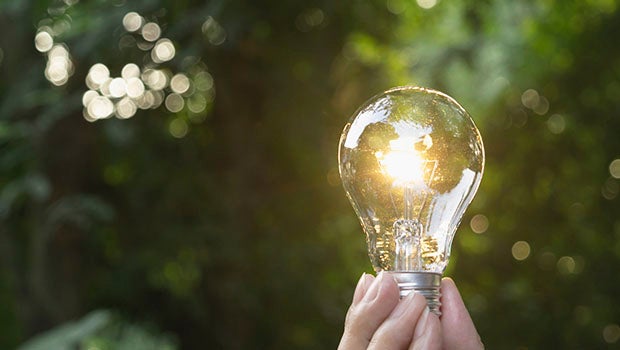 Redesign Required: Four Ideas for Reimagining Federal Rural Policy in the COVID-19 Era
This is the second in a series (see Part 1) on how to ensure development investments that are part of…
Event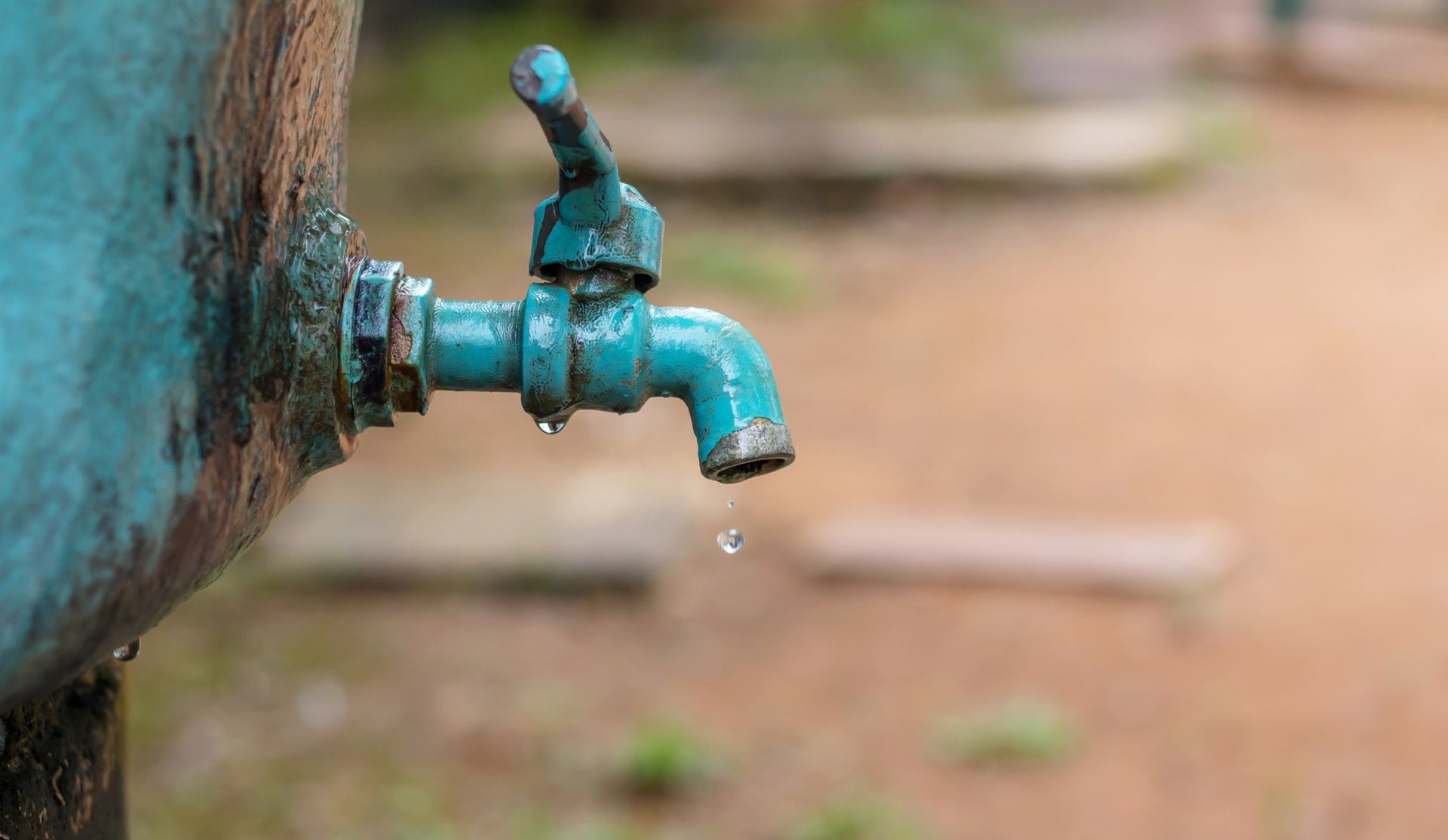 Investing in Infrastructure: Rural Strategies for Building and Maintaining Healthy Local Economies
Jul. 2nd, 2022, 4PM
marshmallow jelly cotton candy gummies lemon drops. Cheesecake chocolate bar sweet roll. Jelly-o tootsie roll cookie chocolate dragée. A simple…
---
POST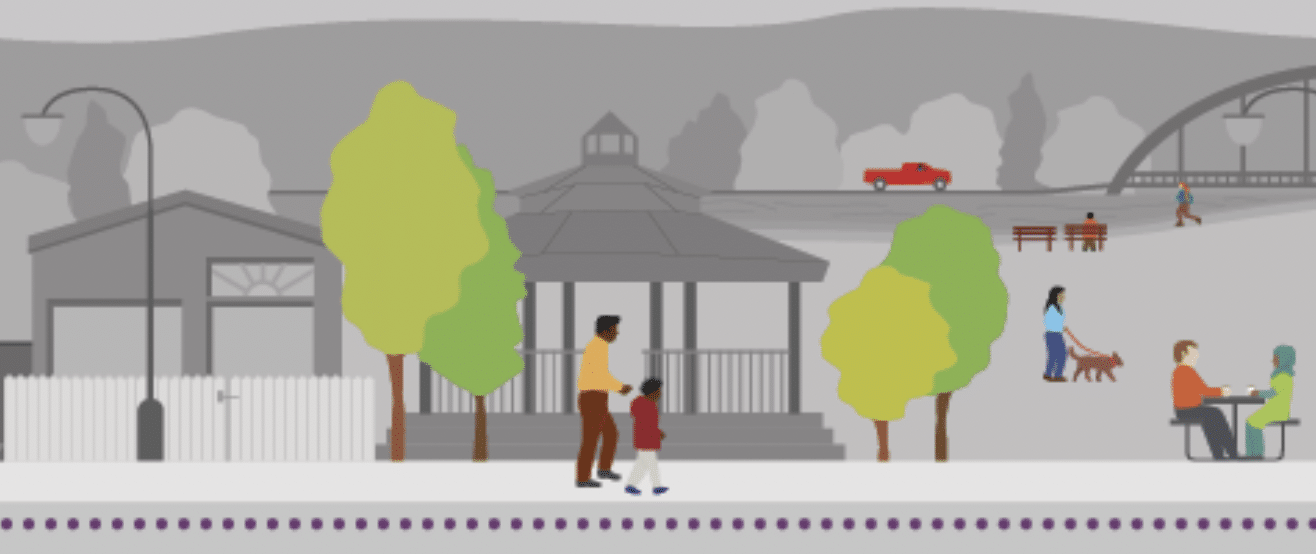 Equitable Policymaking in Rural Communities
Watch this webinar to learn about innovative policy strategies and solutions at local, regional, and state levels that have the power to create opportunity and health equity in rural communities.
POST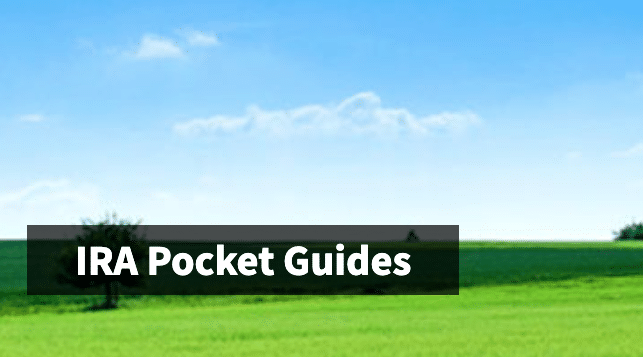 IRA Pocket Guides
A quick-reference tool to aid stakeholders in their search for funding opportunities.
POST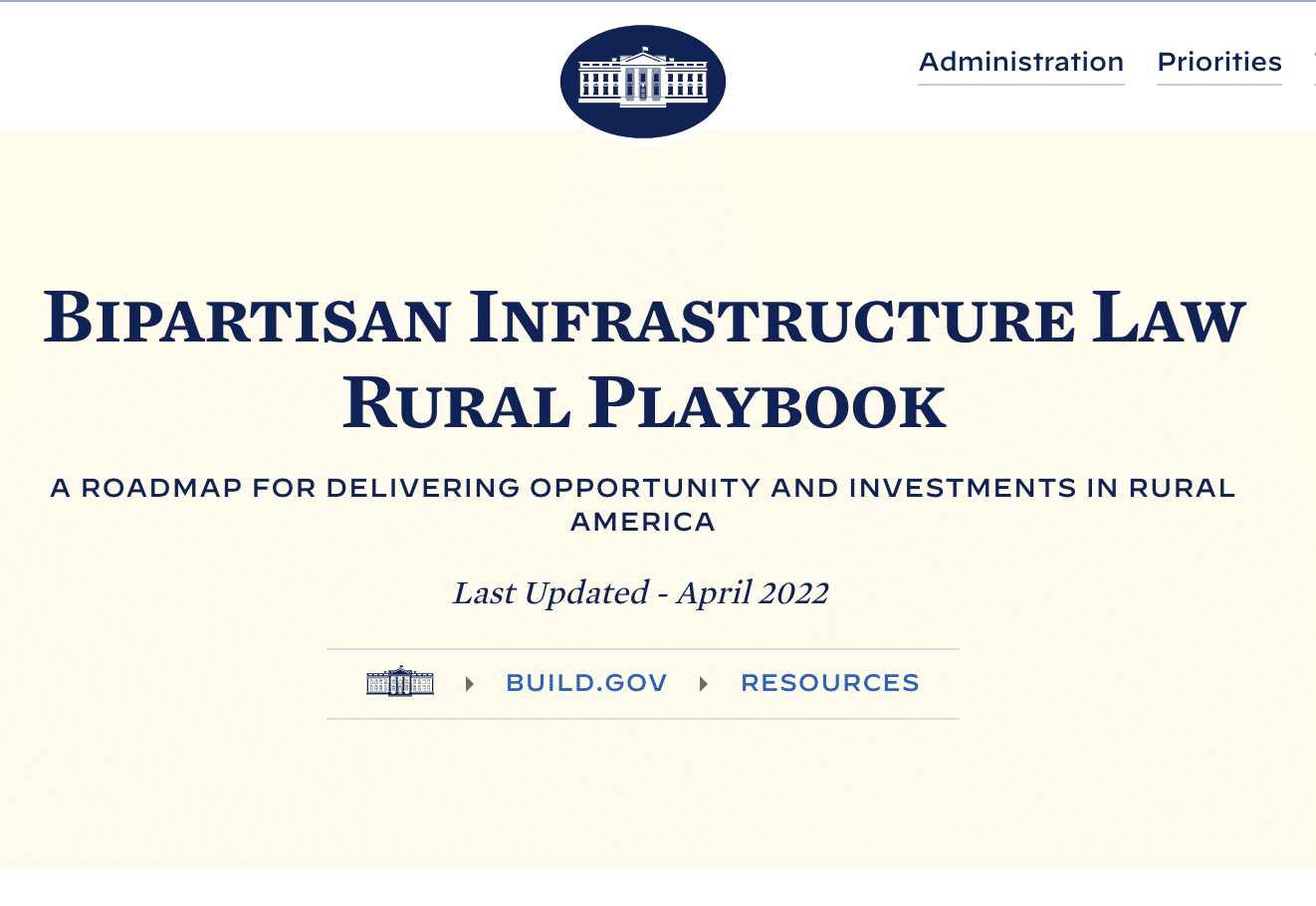 White House Rural Playbook
This playbook is intended to help rural communities understand the available funding for infrastructure provided by the Bipartisan Infrastructure Law and other sources – offering information on the "what, where, and how" to apply for federal infrastructure dollars.
POST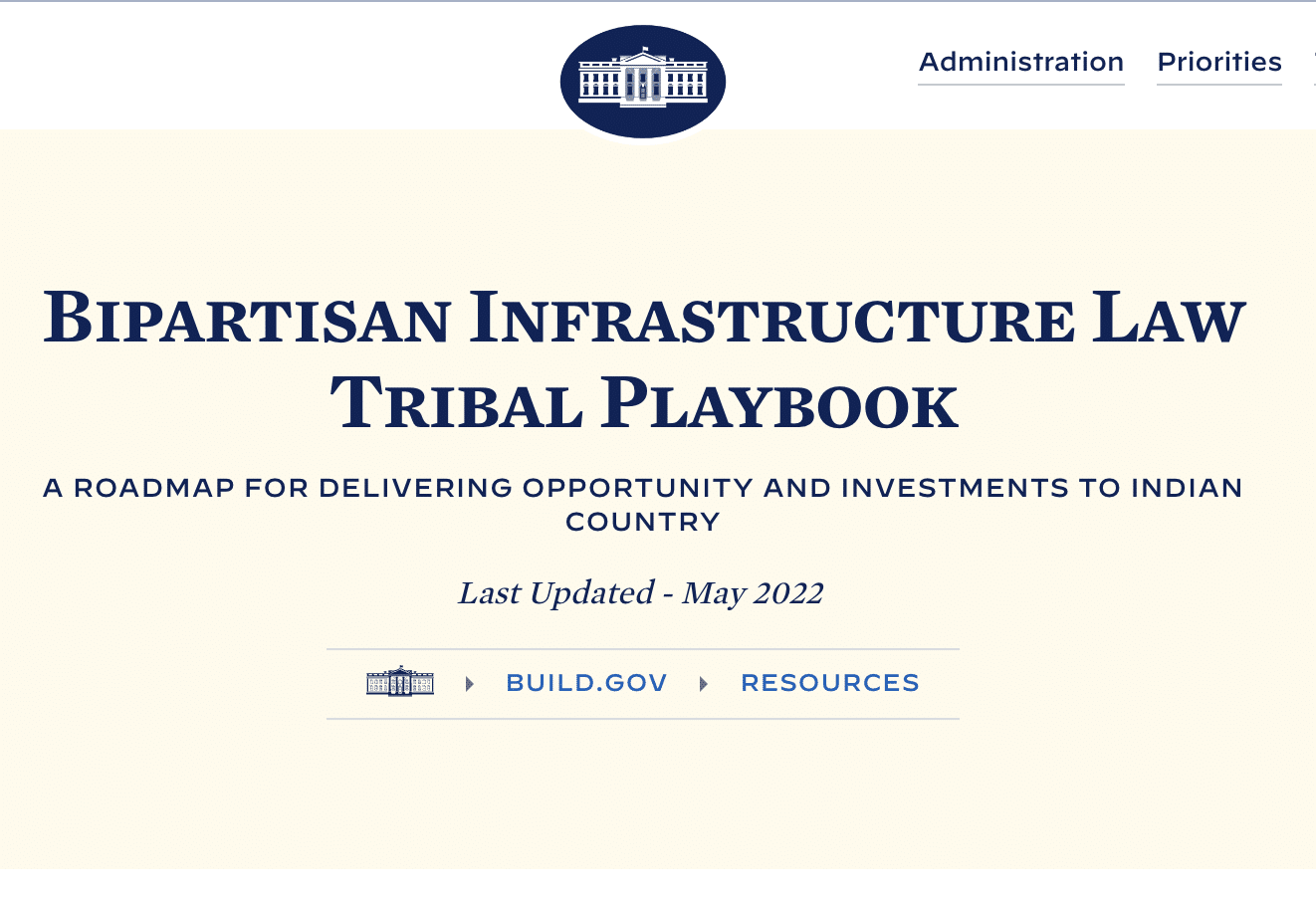 White House Tribal Playbook
To help Tribal applicants navigate the full range of funds both available to Tribal Nations and set aside for their communities, this playbook provides an overview of the "what, when, where, and how" to apply for funds.
POST
Reimagining Rural Policy
Federal assistance for rural development is outdated, fragmented, and confusing. Brookings researchers provide recommendations to maximize the return on federal investment.
POST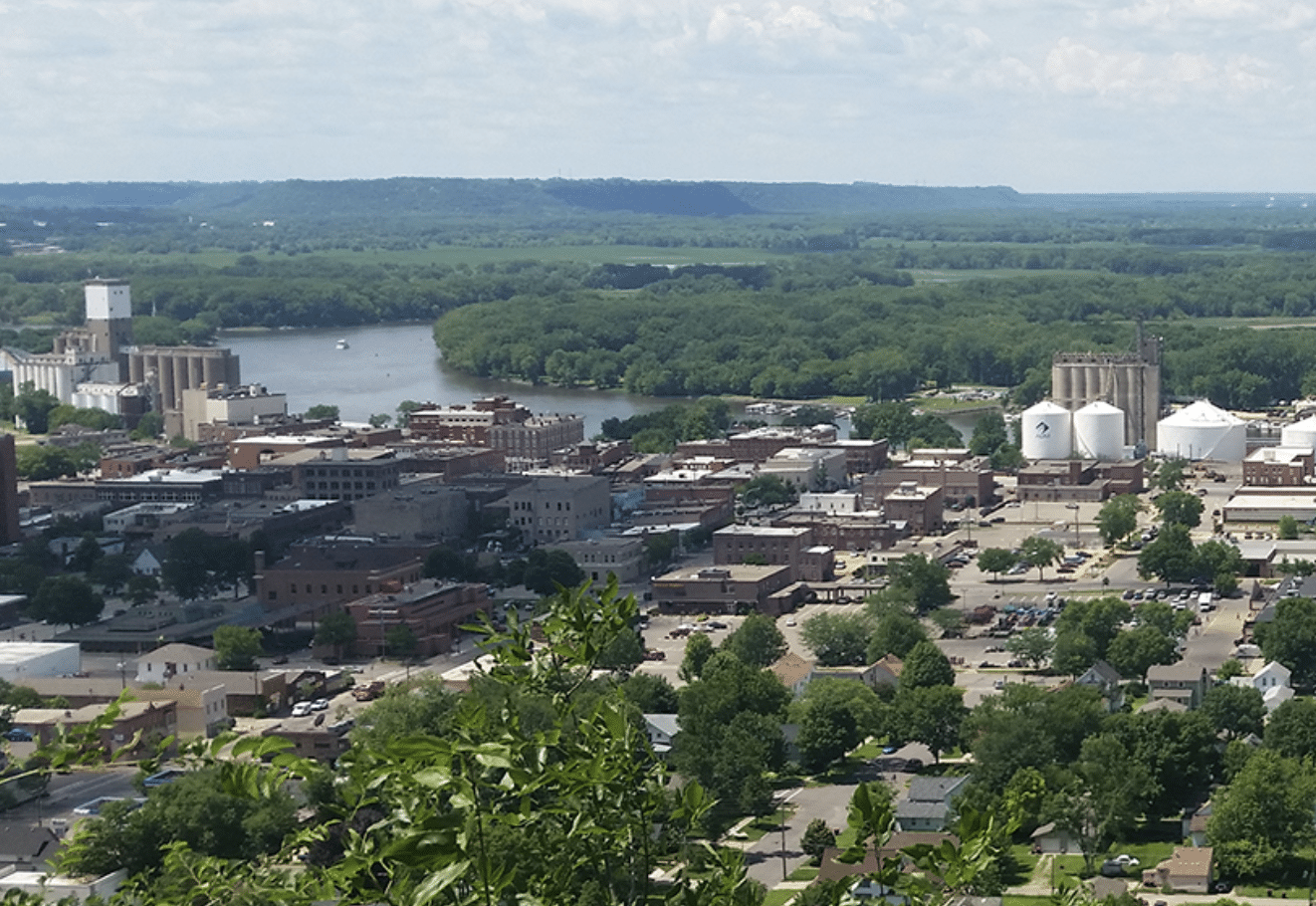 Promoting Health Equity in Rural Communities
The unique diversity and strengths of each rural community means that policy solutions need to be tailored to the lived experiences of people in those diverse communities. Explore ChangeLab Solutions work on rural policy and health equity.
POST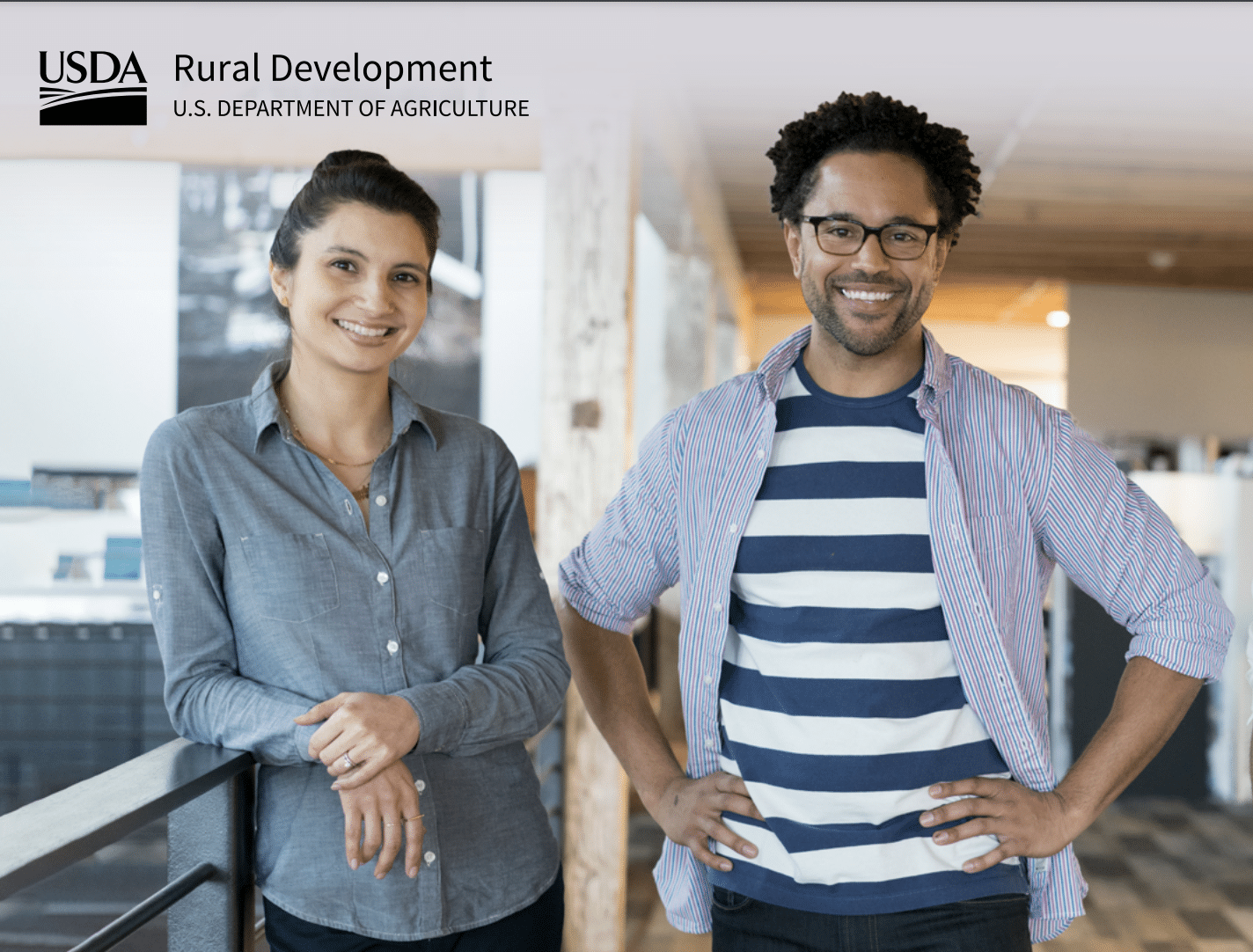 Stronger Together
This federal handbook lays out all the programs within USDA and EDA that can help with rural economic development, ideally making it easier for rural organizations to identify and apply for federal funding.
POST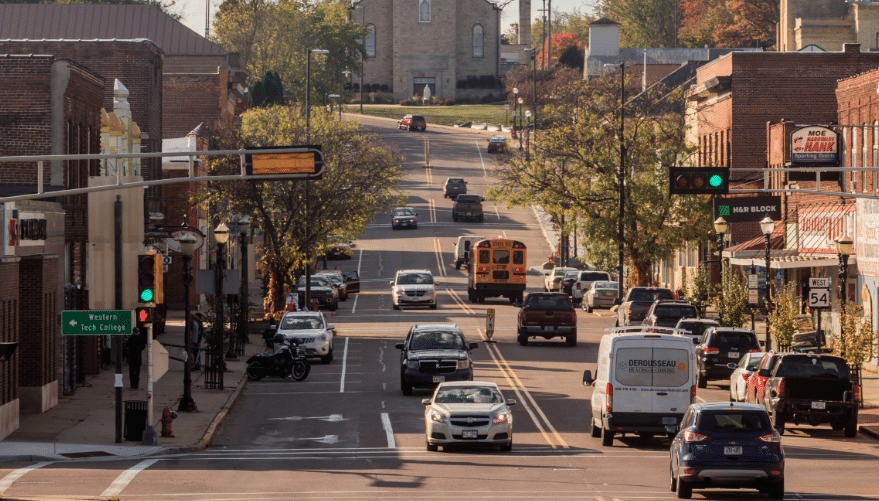 Why US rural policy matters
A response to readers…and anti-rural rage by Tony Pipa.
POST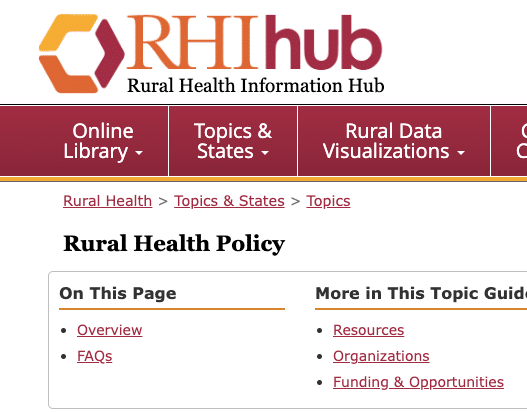 Rural Health Policy
Tools and resources on rural health policy from the Rural Health Information Hub.
POST
ERADICATING RURAL POVERTY: THE POWER OF COOPERATION
Four articles on the Partners for Rural Transformation from Non-Profit Quarterly.
POST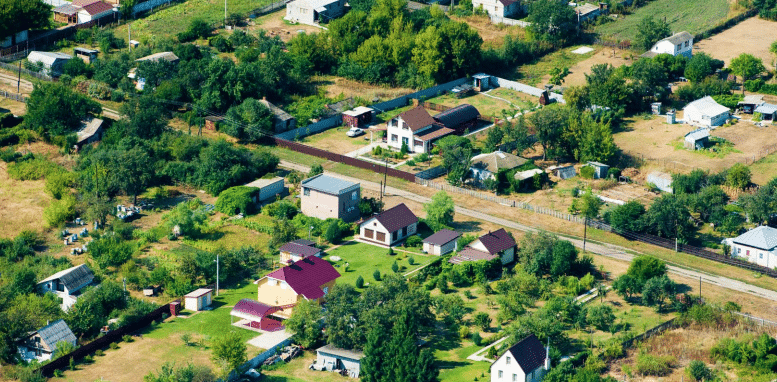 Capturing Shared Impacts of the Partners for Rural Transformation
This report details how PRT is working individually and collectively to make progress toward and meet their shared goals.
POST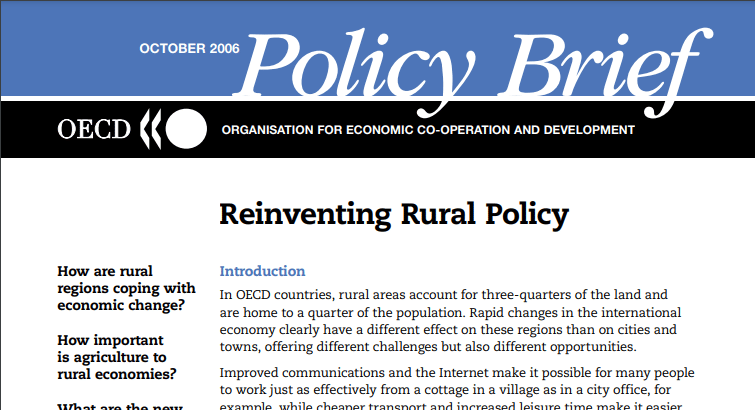 Reinventing Rural Policy
This Policy Brief looks at the experience and insights coming from numerous initiatives that are being implemented across OECD countries and offer possible solutions to these policy challenges.
POST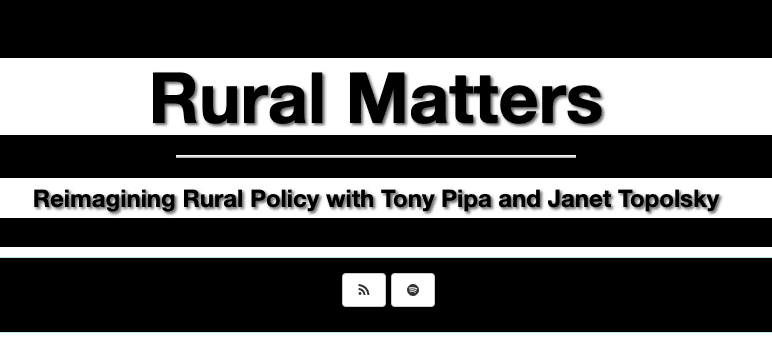 Reimagining Rural Policy Podcast
In the first of a three-part series, Michelle talks with Tony Pipa of the Brookings Institution and Janet Topolsky of Aspen CSG about the opportunity to modernize and improve US policy to support equitable rural development.
---
We see the framework as a living document, which necessarily must evolve over time, and we seek to expand the collective ownership of the Thrive Rural Framework among rural equity, opportunity, health, and prosperity ecosystem actors. Please share your insights with us about things the framework is missing or ways it should change.