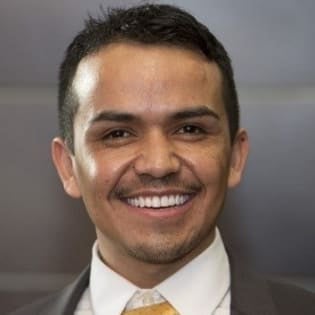 Ernestor De La Rosa
Ernestor is the City of Topeka's very first Chief Diversity Equity and Inclusion Officer and Americans with Disabilities Act coordinator, where he will work with the Governing Body, city staff and Topeka residents to develop, adopt and implement proactive diversity, equity, inclusion and belonging strategies in all aspects of the city.
Ernestor comes to Topeka from the City of Dodge City, KS, where he served a variety of roles over the last eight years, including Assistant City Manager, Human Resources Director, Assistant Finance Director, Mobility Manager. Ernestor started working for the City of Dodge City, Kansas in 2014 as the Assistant to the City Manager. In this role, he excelled working on legislative issues and policies. He also gave focus and coordination to expand efforts to work with the United States Citizenship and Immigration Services (USCIS) and the Mexican Consulate. He has worked with USCIS to bring mobile services to not only Dodge City, but other Southwest Kansas communities as well. In January 2016, Ernestor absorbed the additional role of Mobility Manager. In this role, he expanded the City's Public Transportation program from a two-demand bus program to a transit system with 3 routes and 55 stops, while continuing to offer demand services. Additionally, he was appointed by Governor Kelly to serve on FORWARD/Long-Range Transportation Plan Advisory Group as a representative for the City of Dodge City and the Kansas Hispanic & Latino American Affairs Commission.
Ernestor was born and raised in Mexico and immigrated to the United States at the age of 13. He is a Deferred Action for Childhood Arrivals (DACA) recipient. Ernestor graduated from Wichita State University with a Master of Public Administration and a graduate certificate in non-profit management. Ernestor obtained his bachelor's degree from Fort Hays State University. Recently, he was recognized with the Early Career Excellence Award by the Kansas Association of City/County Management.