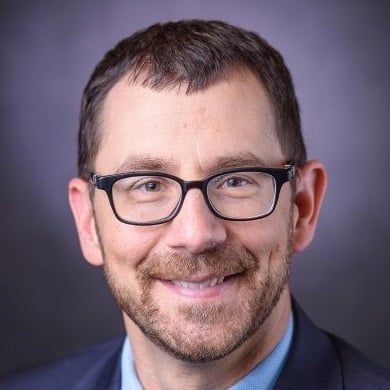 Ed Sivak
Ed Sivak is the Executive Vice President of Policy and Communications for Hope Enterprise Corporation/Hope Credit Union (HOPE). In his capacity as EVP, Sivak manages the strategic direction and implementation of HOPE's public policy activity and all internal and external communication with members, the media, investors and other stakeholders. Over his 17-year career with HOPE, Sivak has managed numerous community development initiatives including a $4.5 million collaborative to support the recovery of over 500 small businesses in post-Katrina New Orleans and a $5 million partnership to expand economic opportunity in the Mississippi Delta.
He currently represents HOPE as a member of the Persistent Poverty Working Group, a consortium of CDFIs working in Appalachia, the Mississippi Delta, the U.S. / Mexico border and in Native communities to channel public, private and philanthropic resources into the nation's most distressed regions. In 2016, the group successfully advocated for the creation of the USDA Community Facilities Re-Lending Program. The program makes available $400 million in low cost capital to finance hospitals, nonprofit and other municipal facilities in persistent poverty areas.
Sivak has testified numerous times before the Mississippi Legislature on issues affecting low-income residents and provided expert commentary regarding financial inclusion before the Federal Reserve Board and the Consumer Financial Protection Bureau. Sivak is currently a member of the Government Affairs Committee for the National Federation of Community Development Credit Unions and the NeighborWorks America Community Initiatives Advisory Committee. He is a former member of the Federal Reserve Board Consumer Advisory Council where he chaired the Community Affairs and Housing Subcommittee. In November 2017, he was appointed by Mayor Chokwe Lumumba to the Jackson Public School Board where he serves as Vice President.