Resources from the event:
Over the past year, the COVID-19 pandemic has laid bare the crucial role of childcare within a strong economy – as many parents, primarily women, have been forced to choose between earning a living or caring for their out-of-school children. Sadly, this is nothing new for rural places. Rural areas face unique childcare challenges. Providing quality, licensed center-based services in many rural places is not financially viable when the business model relies on sufficient population density and supply of parents with the ability to pay. Center-based services that are available are more likely at a distance from parents, and some only operate at times that don't match the work hours when parents need them. As a result, informal home-based and family childcare providers represent a larger share of rural childcare. But whether operating a center- or home-based program, rural providers face challenges accessing capital for start-up, equipment, facilities and modernization; business development services; and the range of potential government assistance to get their businesses going and make them sustainable. Access to high-quality, affordable rural childcare is a crucial part our shared economic recovery, since it plays a key role in allowing parents with young children to return to work, while also preparing the next generation of healthy and capable workers. It is critical to both the short- and long-term economic prosperity for families and rural regions.
On May 26, we held the Rural Opportunity and Development Session, Rebuilding with Care: Advancing Quality Childcare in Rural Places. Watch the recording to hear the learned experience, current approaches and practical lessons from rural childcare providers and organizations that support and advance their work to create a stronger and more viable rural childcare system.
Our Moderator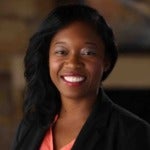 Samantha Evans
Community Development Advisor, Federal Reserve Bank of St. Louis
As the Community Development Advisor for Workforce Development, Ms. Evans' work focuses on job quality issues and opportunities in low- and moderate-income and underserved communities across the Eighth Federal Reserve District. Previously, she worked as a program officer for the Winthrop Rockefeller Institute and as assistant director for Main Street Arkansas within the Arkansas Historic Preservation Program. Ms. Evans is active in many community organizations and serves on the advisory board for the University of Central Arkansas Community Development Institute. Additionally, she holds professional certifications in community and economic development (PCED) and Strategic Doing.
Our Speakers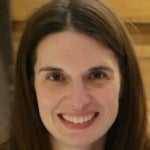 Corrine Hendrickson
Owner and Operator, Corrine's Little Explorers Care Center
Ms. Hendrickson is the owner and operator of Corrine's Little Explorers Family Child Care Center in New Glarus, WI. A vocal advocate for the inclusion of children with special needs in all childcare programs, she holds a bachelor's degree in Elementary Education PreK-6 and has served on the Wisconsin Early Childhood Association Board since 2015. She was the Teri Lynn Lokoff National Child Care Teacher award winner in 2020 and 2017's Wisconsin Family Child Care Provider of the year. A co-founder of Wisconsin Early Childhood Action Needed, Ms. Hendrickson has been the secretary for the Green County Child Care Network since 2012 and was elected in 2020 to the local school board. In addition to serving in all these roles, she is a mom to two boys ages 12 and 14.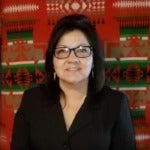 Barb Fabre
CEO, Indigenous Visioning
Barbara Fabre is an enrolled member of the White Earth Band of Ojibwe and the CEO of Indigenous Visioning, a company that works to bring a tribal voice to state and national work affecting indigenous communities. For over 30 years, Ms. Fabre has worked within tribal, state, national and federal levels to promote and advocate for tribal and early childhood issues that promote healthy child development for all children. Her experience in program development, creating early childhood systems and promoting collaborations with tribal communities have helped bring new opportunities to Indian Country. Ms. Fabre testified at the 2014 United States Senate Committee on Indian Affairs Testimony on "Early Childhood Development & Education in Indian Country: Building a Foundation for Academic Success" and in November 2019, Minnesota Governor Waltz appointed Ms. Fabre to the State Advisory Council on Early Childhood Education and Care.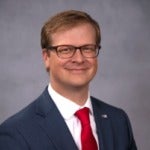 Travis Staton
CEO, United Way of Southwest Virginia
As CEO of the organization, Mr. Staton has worked to reposition the United Way of Southwest Virginia as a model United Way by developing an initiative-based cradle-to-career approach creating sustainable solutions to better prepare the next generation for the workforce of tomorrow. He has brought his efforts to scale by guiding the organization through eight different mergers and acquisitions to now overseeing geographic operations across 17 counties and 4 cities, nearly 20% of the Commonwealth. His work has received recognition and support from national organizations including the Appalachian Regional Commission and the Robert Wood Johnson Foundation and, in 2017, the organization became one of the inaugural recipients of the Virginia Governor's Award for Excellence and Innovation in Education. In 2018, he was appointed by Governor Ralph Northam to serve on the Virginia Board of Workforce Development.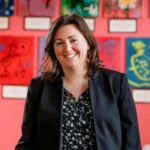 Aly Richards,
CEO, Let's Grow Kids
Ms. Richards draws on her extensive experience in state and national politics and her leadership in education policy to spearhead Let's Grow Kids' childcare mission of quality state-wide early childhood education in Vermont. Prior to joining the organization in 2015, She served as the deputy chief of staff for Vermont Governor Peter Shumlin where she led several efforts to support early childhood education, including winning competitive federal grants totaling $70 million and supporting the passage of universal prekindergarten. Ms. Richards was selected as a 2013 Toll Fellow by the Council of State Governments and as the 2014 Vermont Champion for Education by the New England Secondary School Consortium. She also served on the 2008 Obama campaign and graduated with honors from Brown University. She currently serves as a Trustee of the University of Vermont Medical Center and the Vermont Council on Rural Development and was recently named a Changemaker for Children by Save the Children.
About the Rural Opportunity and Development Sessions
The ROAD Sessions highlight and unpack rural development ideas and strategies that are critical in response to COVID-19 and to long-term rebuilding and recovery. ROAD Sessions feature stories of on-the-ground practitioners who have experience, wisdom and savvy to share. The series reflects and emphasizes the full diversity of rural America, spotlights rural America's assets and challenges, and lifts voices and lived experience from a wide range of rural communities and economies. Each Session includes an added opportunity for peer exchange. Overall, the ROAD Sessions aim to infuse practitioner stories and lessons into rural narratives, policymaking and practice across the country, and to strengthen the network of organizations serving rural communities and regions. Learn more about the ROAD Sessions here.
The ROAD Sessions virtual exchanges are co-designed and hosted by the Aspen Institute Community Strategies Group, the Housing Assistance Council, the Rural Community Assistance Partnership, Rural LISC and the Federal Reserve Board. This particular ROAD Session is hosted in partnership with the Federal Reserve Banks of Minneapolis and St Louis.