Hospitals and clinics are critical institutions in rural places not only because they provide essential healthcare and well-being services, but because they are major employers and community anchors. But not all health systems see themselves as opportunity makers. What does it take for rural healthcare systems to make economic development and building healthy communities part of their work?
Resourceful and committed rural American health innovators are taking a fresh look at a wider range of practical answers to the question: What it will take to create healthy places where everyone feels a sense of belonging, lives with dignity and thrives? Some rural health professionals are transforming the way they work, creating a culture of hope along with health. They are increasing opportunity by integrating other components critical to better livelihoods – like preventative wellness, community agriculture and economic development action – especially focusing on those with lower incomes and in communities of color. New data tools are making it possible for rural health advocates to quantify and visualize health equity disparities within their community, which in turn allows them to be better advocates for their people and places. On November 10, participants actively engaged and learned alongside these rural doers in our fourth Rural Opportunity and Development Session virtual exchange.
Our Moderator: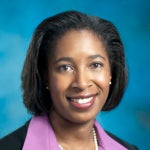 Cara James
Chief Executive Officer, Grantmakers In Health
Washington, DC
Cara is the president and CEO of Grantmakers in Health (GIH), a national network comprised of roughly 230 foundations and corporate giving programs, dedicated to helping foundations and corporate giving programs improve the health of all people. Dr. James is a nationally recognized expert and thought leader in health equity and improving health outcomes for vulnerable populations. She previously served as Director of the Office of Minority Health at Centers for Medicare and Medicaid Services (CMS), where she provided leadership vision, and direction to advance U.S. Department of Health and Human Services and CMS goals related to improving minority health and eliminating health disparities.
Our Panelists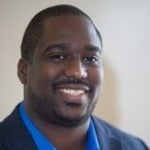 Lawrence Brown
Associate Professor, University of Wisconsin Population Health Institute
Madison, Wisconsin
Lawrence is the former director of County Health Rankings & Roadmaps, a collaboration of the Robert Wood Johnson Foundation and UW Population Health Institute. The grandson of Mississippi Delta sharecroppers and preachers, Lawrence honed his passion for advancing racial and health equity at an early age. An expert on the impact of historical trauma on community health, Brown was the co-founder of the lead poisoning awareness initiative #BmoreLEADfree and formerly served as an associate professor and population health researcher at the School of Community Health and Policy at Morgan State University. In 2018, he was honored by the Open Society Institute-Baltimore with the Bold Thinker award for his advocacy and contribution to the discourse regarding racial segregation in the city.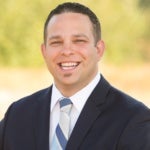 Josh Martin
Chief Executive Officer, Summit Pacific Medical Center
Summit, Washington
Josh joined Summit Pacific Medical Center in 2016 with more than 18 years of healthcare experience in both large health systems and rural community hospitals. Josh understands the healthcare delivery system and enjoys the challenge of rural hospitals. He strives to create an organizational culture that embodies excellence, compassion and quality while advocating at a state and national level to transform our healthcare delivery system. Josh currently serves on the Washington State Hospital Association Public Policy Committee as well as the Rural Health Committee. He is an active board member on the Washington Rural Health Collaborative, Greater Grays Harbor Regional Chamber of Commerce, and acts as Vice Chair for CHOICE Regional Health Network.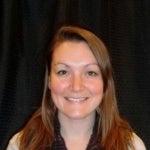 Maria Arnot
Immediate Past Director of Community Agriculture, Williamson Health and Wellness Center
Williamson, West Virginia
With its philosophy of preventive care and promoting wellness through healthy food and activity, Williamson Health and Wellness Center has championed a raft of new ideas. As the Director of Community Agriculture for the clinic, Maria was responsible for coordinating healthy eating initiatives and agriculture programs. In this role, she supported initiatives such as the Williamson Farmers Market, the Mobile Market, low-income community garden projects, and an educational healthy eating workshop series. Additionally, she managed regularly scheduled volunteer groups and assisted with grant writing ventures for the Diabetes Coalition and Williamson Health and Wellness Center.
About the Rural Opportunity and Development Sessions
The ROAD Sessions highlight and unpack rural development ideas and strategies that are critical in response to COVID-19 and to long-term rebuilding and recovery. ROAD Sessions feature stories of on-the-ground practitioners who have experience, wisdom and savvy to share. The series reflects and emphasizes the full diversity of rural America, spotlights rural America's assets and challenges, and lifts voices and lived experience from a wide range of rural communities and economies. Each Session includes an added opportunity for peer exchange. Overall, the ROAD Sessions aim to infuse practitioner stories and lessons into rural narratives, policymaking and practice across the country, and to strengthen the network of organizations serving rural communities and regions.
The ROAD Sessions virtual exchanges are co-designed and hosted by Thrive Rural – an effort of the Aspen Institute Community Strategies Group in partnership with the University of Wisconsin Population Health Institute and with support from the Robert Wood Johnson Foundation – in collaboration with the Housing Assistance Council, the Rural Community Assistance Partnership and Rural LISC. This particular ROADS exchange is hosted in partnership with County Health Rankings and Roadmaps.